For many years now,CHARLES FOX has been one of the premiere suppliers of make-up to the Tranny Community. Whether you need to create the look for an outrageous Drag-Queen or wish to blend happily into a crowd CHARLES FOX has the right look for you.
For 50 Years DOREENS FASHIONS has been supplying breastforms,wigs,large ladies shoes,dresses,corsets and more to the UK cross dressing,Uk transvestite and UK transsexual market.
Click here to visit there web site
LivinDoll - Ladylike Beauty for Men
Click here to visit Living Doll web site
Mark's and Spencer's Online,Click the logo to visit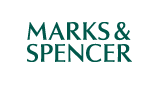 .